The "Picone White Diamond Tips" have become very popular among players for jump cues and break cues.

Tips available in 13, 13/12, 14, & 15 millimeter.

Sizes can be mixed with any size order and there is a 24 tip minimum for whole sale pricing.

Free shipping in the US.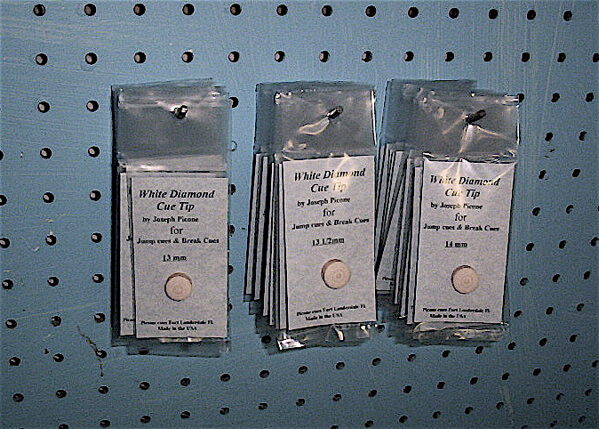 Tips come packaged for display. One tip per package with an insert card, tip info and some gluing instructions on the back of the card.