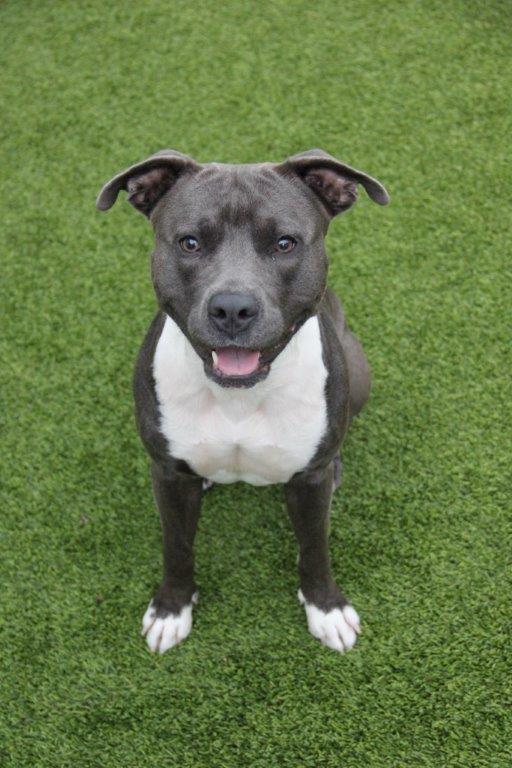 Jake is a beautiful, three and a half years old, dark grey tuxedo blue nosed American Staffordshire Terrier, neutered and would like a home. He is very sweet, friendly, smart and handsome.
I am familiar with Jake from the neighborhood. One day Jake was surrendered to animal control. Jakes adoption was sponsored. Jake was visited nearly each day for play time in a small meet and greet area. You could tell Jake was special. As time went on Jakes status became questionable and so in a desperate plea Jake was adopted by a wonderful lady who came forward and made arrangements for Jake to stay at a veterinarians office. There Jake was also visited daily and wow what fun to be with. Everyone at the veterinarians office became fond of Jake.

Jake is active happy and was anxious to find a home. Jake has a great disposition.
Next stop a pet lodge where Jake is now staying.
You can make a difference for one dog, Jake, by making him part of your family.
Time is running out.
To meet Jake call
Tanya at 954-816-3588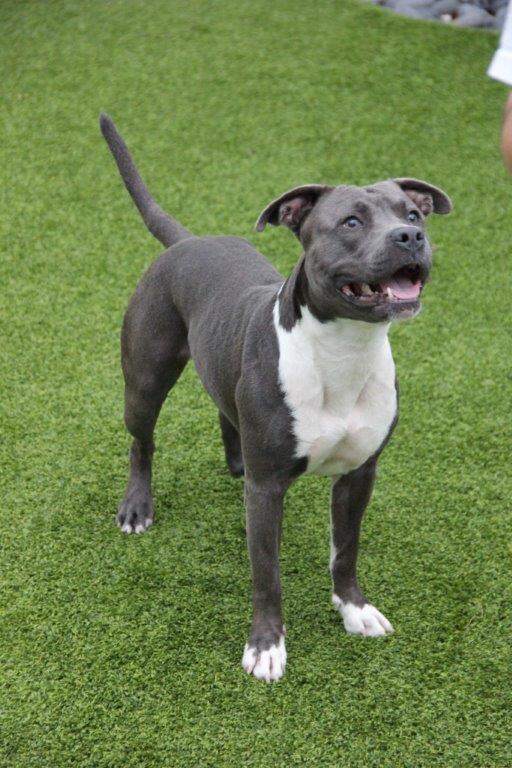 Jake is getting ready to go after a tennis ball. He loves that.